Industries
Each company will likely have to focus on a particular industry to be successful. To enter an industry, you either need to research the required technology or buy a company which already has it.
Legend:
Products
Tools / Machinery
Level 2
Level 1
Raw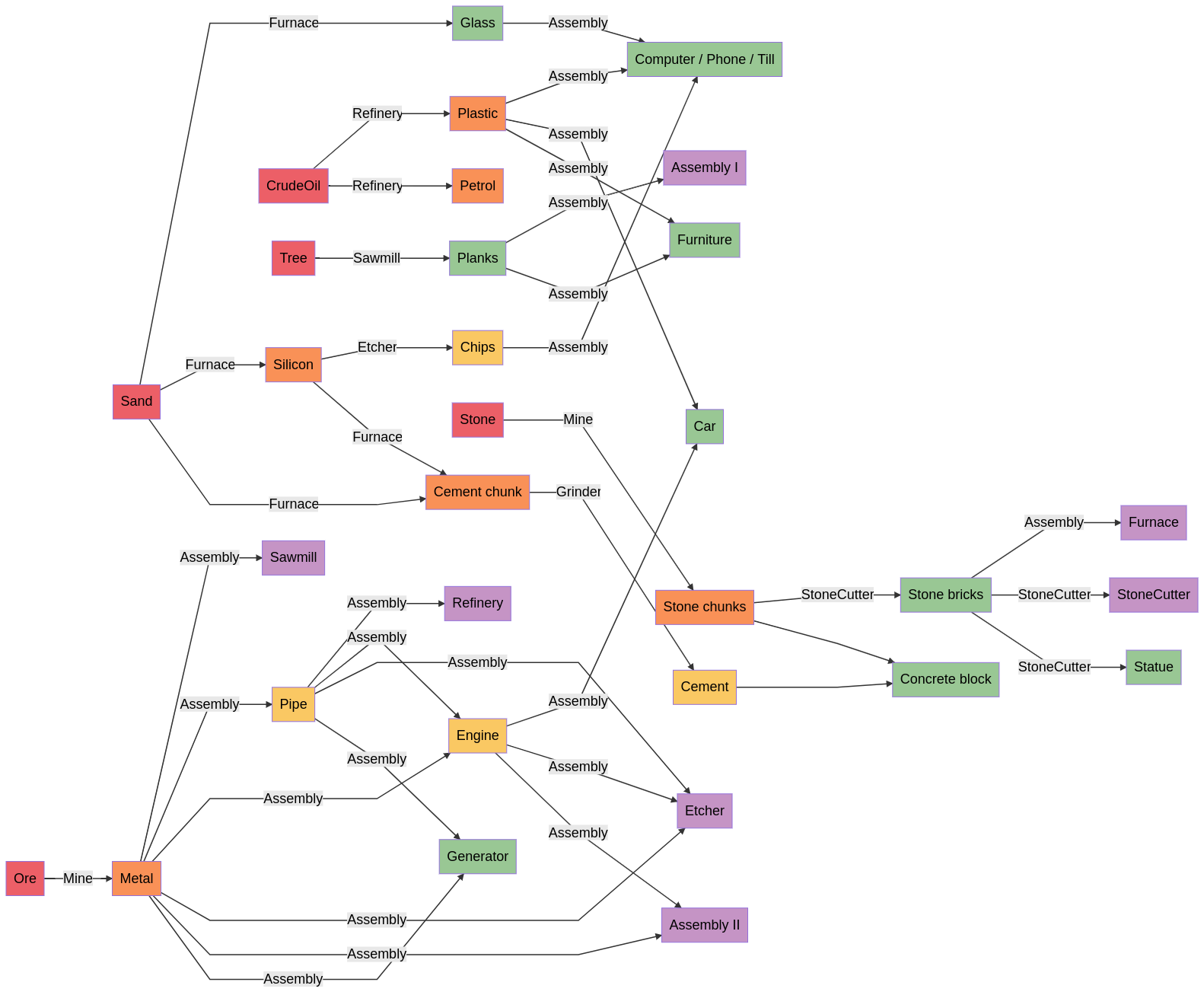 Technical bits
Nearly everything should be automatable in end game.
node_io is used to create machinary, with fluids_lib used as a implementor of the node_io API.
Crude Oil and Plastics
Crude Oil can be found under the sea, and split using fractional distillation columns into three components:
Asphalt - used for roads
Naphtha - used to make plastic
Petrol - used as fuel
Naphtha is then further