Deep Company Simulation
Capitalism Game is an in-development economy game for the Minetest Engine.
The aim is to achieve deep simulation of companies and the government.
Gameplay
Run a Business
Create a business by yourself or with others. Brand it attract customers. Sell your company privately on the stock market. Make sure to keep 51% for yourself, though!
Factories and Distribution
Create efficient factories, distribution chains, and shops.
Optimize to increase your profits, or reduce your price to undercut the competition!
Acquire Land and Money
Buy land to build factories, offices, and shops.
Expand Into New Industries
Expand using research, making deals, or by buying other companies.
Government
Government members can propose bills to change tax levels, government spending, and to ban/allow certain industries. Votes are held monthly. Bribe government officials to do pass the laws you want, or to turn a blind eye.
Espionage and Theft
Steal corporate secrets from competitors, or shoplift from stores. Just hope that their security is lacking!
Screenshots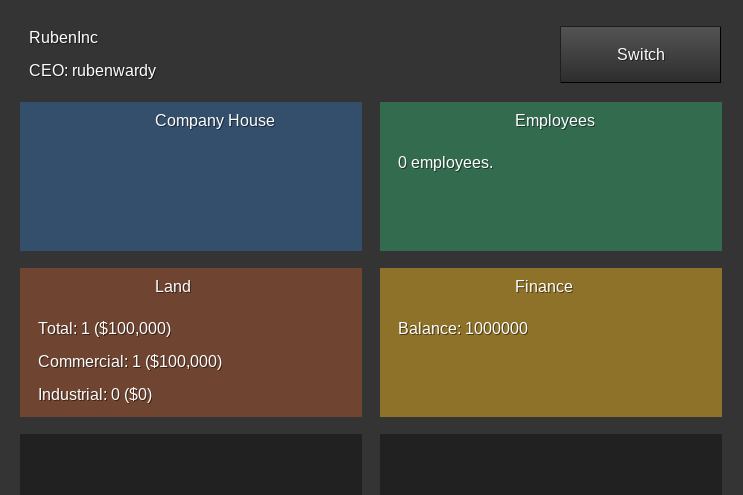 The company dashboard shown when you open the inventory. Shows an overview of all parts of the company you are currently representing.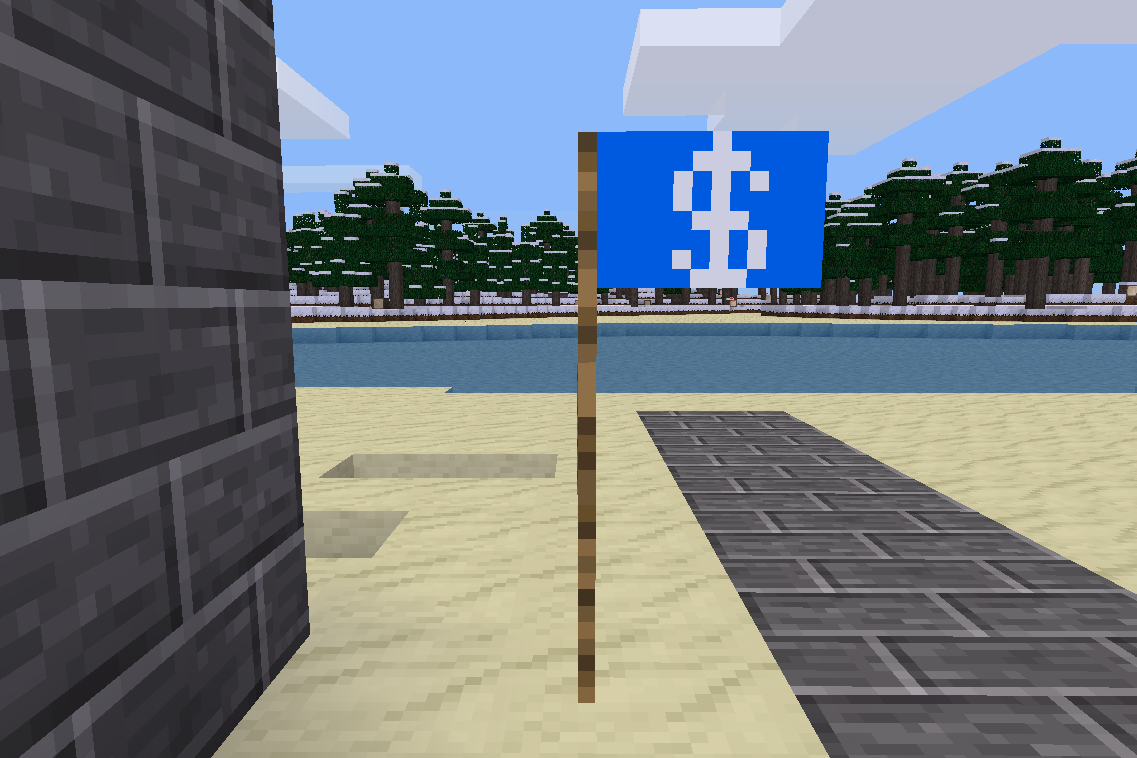 Buy or rent land to build shops, factories, offices, and more.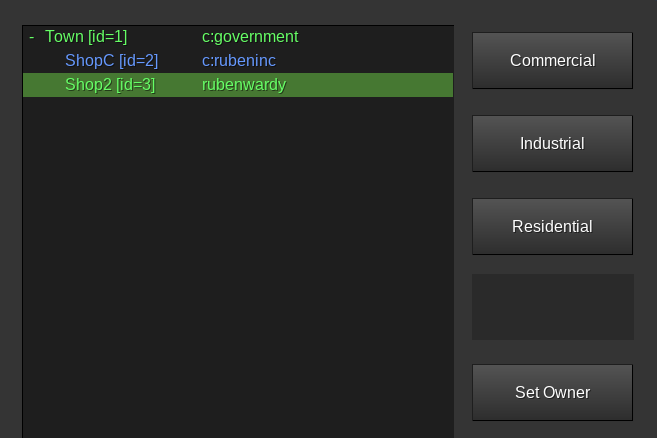 An admin dialog to manage land allocation and area protection. Notice how companies can own areas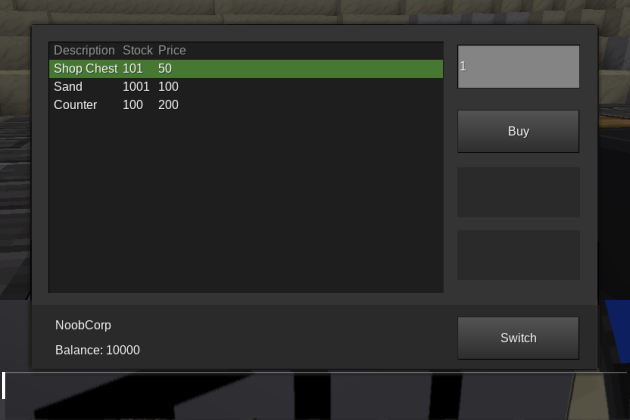 Customers can buy using a single self-checkout machine, without having to browse through many different vending machines which may or may not be in stock.